<![if !vml]>
<![endif]>

In April 2019, the Summits of the Americas Secretariat established 34 National Anti-corruption Hubs of the Americas within the framework of the follow-up and implementation of the VIII Summit of the Americas. As part of its efforts to foster and strengthen civil society and social actor participation in the Summits Process, the Summits Secretariat is promoting the establishment of National Hubs as a mechanism that seeks to highlight the work that civil society and social actors have been undertaking in the different topics of the Summits Process, in particular the prevention and the fight against corruption and substantiate the Lima Commitment mandates.

Objective of the National Hubs

The hubs will provide an integrated and coordinated promotion of self-managed national spaces (hubs) that ensures new opportunities for Civil Society and Social Actors to:

<![if !supportLists]> · <![endif]> To spotlight the work of civil society and social actors in preventing and fighting corruption, pursuant to the Lima Commitment mandates.

<![if !supportLists]> · <![endif]> Facilitate the exchange of good practices and the strengthening of civil society and social actors' capacities that are members of the hubs, for their active participation, monitoring and advocacy in relation to the Lima Commitment.

<![if !supportLists]> · <![endif]> Promote dialogue with government authorities, representatives of international, regional, and Inter-American organizations that are part of the Joint Summit Working Group (JSWG), among others.

<![if !supportLists]> · <![endif]> Facilitate access to specialized information on various Summit Process-related issues (i.e., corruption), through webinars, online workshops, forums, etc.

Participation Criteria

Civil Society and Social Actors that are interested to become part of the National Hubs must meet a set of criteria to ensure their participation.

<![if !supportLists]> · <![endif]> Demonstrated experience in the area of prevention and the fight against corruption, including thematic areas such as transparency, citizen participation, accountability, integrity in the public and / or private sector, among others.

<![if !supportLists]> · <![endif]> Experience of interlocution, advocacy or assistance at the local, national or regional level.

<![if !supportLists]> <![endif]><![if !vml]>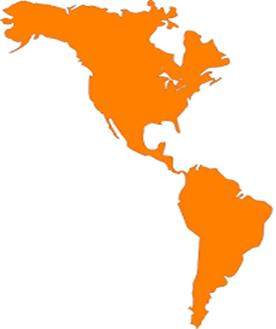 <![endif]>

<![if !supportLists]> · <![endif]>Work in the following participating countries of the Summits Process: Antigua and Barbuda, Argentina, Bahamas, Barbados, Belize, Bolivia, Brazil, Canada, Chile, Colombia, Costa Rica, Dominica, Dominican Republic, Ecuador, El Salvador, Grenada, Guatemala, Guyana, Haiti, Honduras, Jamaica, Mexico, Nicaragua, Panama, Paraguay, Peru, Saint Kitts and Nevis, Saint Lucia, Saint Vincent & the Grenadines, Suriname, Trinidad & Tobago, United States, Uruguay, and Venezuela.

To facilitate the national hub's work, the Summits Secretariat has created virtual forums for each national hub, through the Summits Virtual Community. These virtual forums are the official communication channel for each hub.

If you want to learn more about the hubs, please visit the Hubs website, which contains the working methodology, the members of each national hub, as well as the timeline of activities that will be carried out with the hubs during 2020.

In addition, on June 5 a third call was launched to participate in the Hubs for those organizations or social actors that were not able to apply in 2019. The call is published on the Hubs website, as well as through the Summits Secretariat social media outlets <![if !vml]>
<![endif]> <![if !vml]>
<![endif]> <![if !vml]>
<![endif]> .
Each hub's work and contributions are coordinated by a civil society or social actor representative, who was elected by the hub members. The coordinator is the point of contact with the Summits Secretariat.
There are around 200 civil society representatives and social actors that are members of 34 National Hubs in the Hemisphere. Transparency International and its different national chapters, Accountability Lab (Mexico), Asociación Civil Transparencia (Peru), Fundación Directorio Legislativo (Argentina), Espacio Público (Chile), Integrity Group Barbados Inc., Grenada Human Rights Organisation (GHRO) Inc, Logox Conocimiento e Inteligencia (Colombia), Asociación para una Sociedad más Justa (Honduras), Abriendo Datos Costa Rica, are among the wide range of CSOs and social actors participating in the National Hubs.
You can also participate by submitting your request for participation through the National Anti-Corruption Hubs of the Americas.