Transfer Ceremony of the Chairmanship of theáSummits of the Americas Processá
Friday, July 10, 2020
The Summits of the Americas Secretariat is pleased to report on the Transfer Ceremony of the
Chairmanship of the Summits of the Americas Process
, from the Government of the Republic of Peru, host of the VIII Summit of the Americas, to the Government of the States United of America, host of the upcoming IX Summit of the Americas, to be held in 2021.
During this ceremony, the Government of Peru made an official presentation to the Government of the United States of the Inukshuk, symbol of the indigenous people of North America and of the Summits Process, which represents "The orientation and unity of our people towards common goals."
This ceremony was held virtually on July 10, 2020, having been disseminated among the various actors of the Summit Process.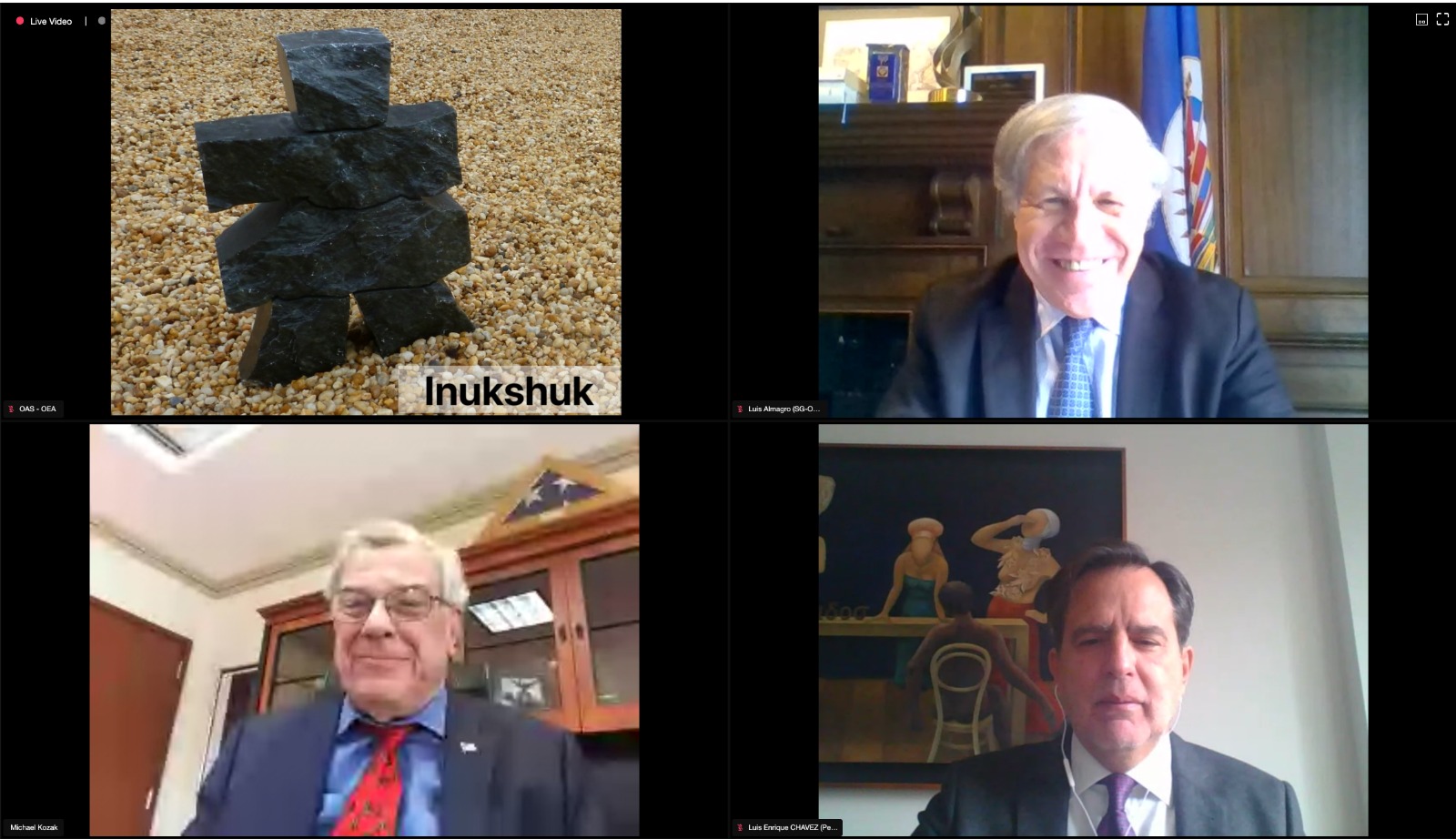 We appreciate those who accompanied us during this historic moment.
In the following links you can find more information about this ceremony.